Cato: A TikTok for Education App
Contributed to Cato, a "TikTok for Education app" startup that aimed to extract snippets from educational videos on Youtube and show them on a feed. The idea was to use "addiction to content feeds" for productive purposes.
Architected data pipelins to gather user events and features for recommendation engine.
Architected and developed backend on AWS. Used Node, MongoDB, Python, Redis, etc.
Researched into building our recommendation and architected an initial version.
Here is the initial architecture I designed: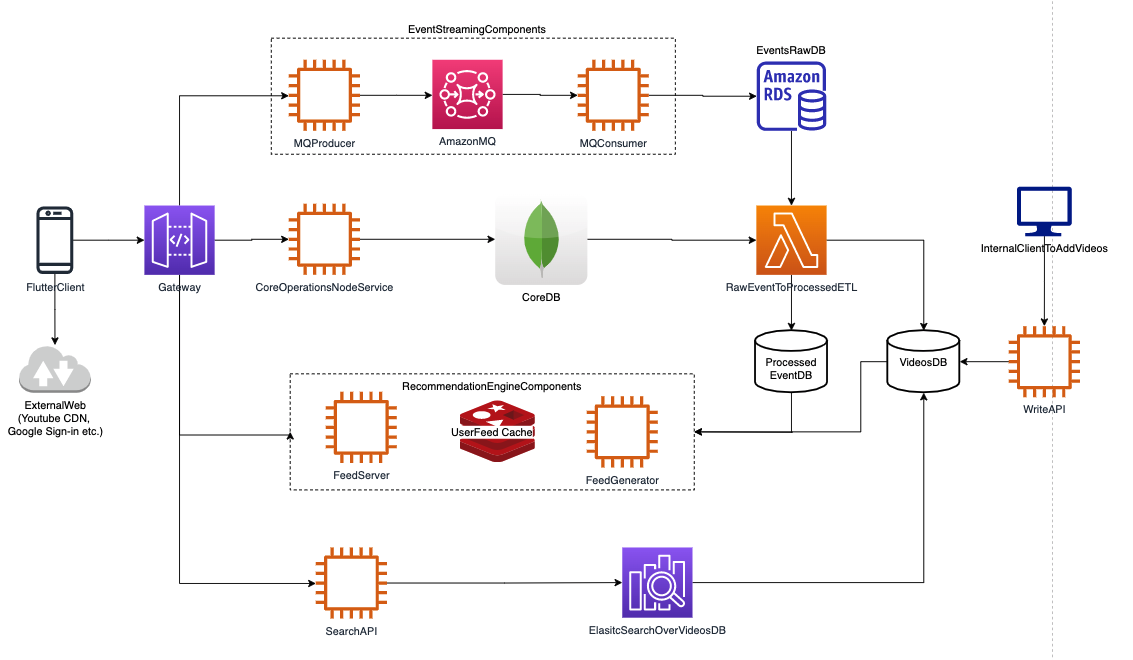 Here are some links to things I designed and worked on with Apoorv, Swarnim, Anshul, Ravindra and Pavan.
Was recruited by Rahul Garg, one of the smartest, most hard working and most helpful people I know.